Let's take a closer look at the 22 players who participated at the first Wimbledon championships in 1877.
1. Henry Thomas Gillson
Henry Thomas Gillson was born in Weston-super-Mare on the 10th May 1837.  So when he entered the 1877 competition, he was already a veteran. He was unlucky to draw a first round match against the later winner, Spencer Gore. That didn't stop him from entering again two years later. But like two years before he was then beaten again in the first round. Before playing tennis Gillson was a good Cricket player.  Between 1858 and 1869 he played for different teams and even one appearance for the All-England XI.
He was the fourth of six sons of Reverend Edward Gillson B.A. He entered St. John's College, Cambridge in 1855. Eventually gaining a masters degree in 1868. He was a barrister by profession. In 1862 he married Anne Ellen Paget. They had five children. During the early 1870's, the family lived at High Elms, Streatham, Surrey. By 1881 they were living in Rugby in Warwickshire. Finally they moved again, this time to Hampshire. He died on 8th March 1929 at "Allcots", Fareham, Portchester in Hampshire.
Portsmouth Evening news: Portchester. DEATH OF MR. H. T. GILLSON.— Mr. Henry Thomas Gillson (91). late of Swanmore Cottage, Upper Swanmore. and Rutland, Leicestershire, passed away at the home of his daughter. Alcots, Castle Street, shortly after midnight on Thursday. had been under medical treatment for some months and recently seemed to be recovering from attack of influenza, but following a relapse and pneumonia setting in, slowly sank. Mr. Gillson came of a well-known ILeicestershire family and was great athlete in his dov. Before coming to Portchester he resided at Swanmore for over 12 years. The funeral took place at ltchens Abbas, near Winchester, at •2.30 to-day. the interment being near the graves of his kinsfolk. 
2. Spencer William Gore
Spencer William Gore was the son of the Hon. Charles Alexander Gore and Lady Augusta Lavinia Priscilla (née Ponsonby). Born 10th March 1850 at Wimbledon. His two brothers were the theologian Charles Gore, the first Bishop of Birmingham, and Sir Francis Charles Gore, Solicitor. Spencer was born and raised within a mile of the All England Croquet Club at West Side House, Wimbledon Common, Surrey. He was educated at Harrow School, where he excelled at all games, especially football and cricket, and was the captain of the school cricket team in 1869. On 9 January 1875 Gore married Amy Margaret Smith, with whom he had four children—Kathleen Amy, Florence Emily Frances, George Pym (1875–1959) and Spencer Frederick (1878–1914). The last became well known as the artist Spencer Gore while George was a boxing champion and played cricket for Durham. He joined Pickering and Smith, the property advisory firm of his father-in-law Edmund James Smith who became President of the Surveyors' Institute. Gore was promoted to partnership and the firm was renamed Smiths and Gore.
Gore made his first-class cricket debut for Surrey against Middlesex in 1874. He played cricket mainly for I Zingari at club level, playing his last match for them in 1893.  In 1877 Gore won the Gentleman's Singles beating William Marshall 6–1, 6–2, 6–4 on 19 July 1877. He was the first player who ever used the technique of volleying, therefore he is considered the creator of the style of volley. As the reigning champion Gore did not have to play through the tournament in the following year's Championship but instead played in the challenge round against the winner of the All-Comers tournament. He lost the Gentleman's Singles challenge round to Frank Hadow 7–5, 6–1, 9–7 and did not compete in the Wimbledon Championships again after that match. Despite his historic championship title, Gore was not enthusiastic about the new sport of lawn tennis. In 1890, thirteen years after winning his championship title, he wrote: "… it is want of variety that will prevent lawn tennis in its present form from taking rank among our great games … That anyone who has really played well at cricket, tennis, or even rackets, will ever seriously give his attention to lawn tennis, beyond showing himself to be a promising player, is extremely doubtful; for in all probability the monotony of the game as compared with others would choke him off before he had time to excel in it." 
Gore died at the Granville Hotel, Ramsgate, Kent aged 56. He was buried in Ramsgate Cemetery on 23 April 1906 (grave number AA511).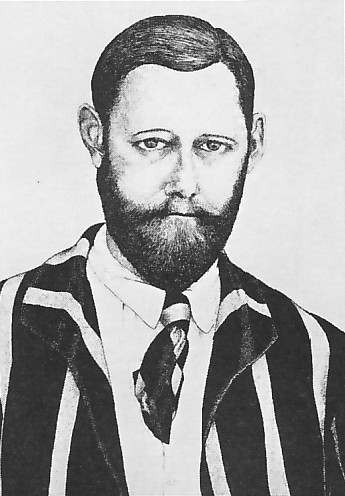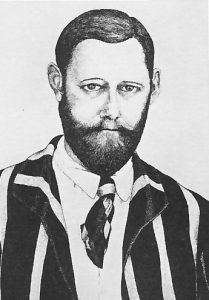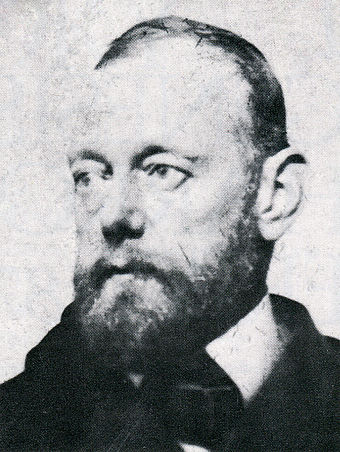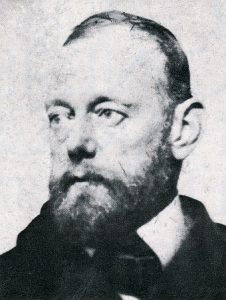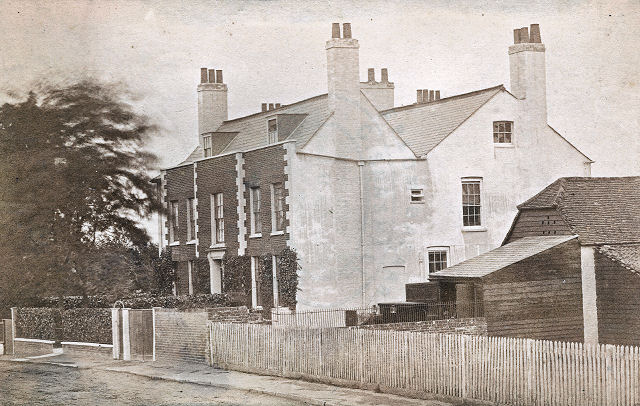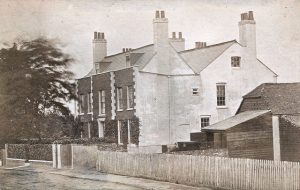 Spencer Gore at younger and older age and Meads house (Image courtesy of W Saunders)
Source: The birth of Lan Tennis by Robert T. Everitt and Richard Hillway (2019) and The British Newspaper archive.