9 . Henry Thomas W. Wheeler
His first name is not recorded in the Wimbledon archives, just H. Wheeler.  But in the same year, 1877, a few days before Wimbledon, a H.T.W. Wheeler entered at the Prince's Club at a doubles tournament. In 1878 he entered at Wimbledon once more, losing in the first round again. The Census records give some more info about his birth. He became a barrister at The Inner Temple, St. Martin in the Fields in the mid seventies.
10 . Lestoq Robert Erskine
Lestocq was a student 1861 in 40-41 Brunswick Street, Hove, Sussex. He was listed as a resident in the census report in 87 Harley Street, Marylebone, London, 1871. He was a Scottish tennis player who was active during the first years after the introduction of lawn tennis. He was also a Liberal politician. Erskine was one of the 21 players that took part in the inaugural 1877 Wimbledon Championship singles competition. In the first round he defeated H. Wheeler in straight sets. In the second round he played against J. Lambert who became the first player in Wimbledon history to retire a match, conceding to Erskine after losing the first two sets. Erskine lost in the quarterfinal to William Marshall in three straight sets. The following year, 1878, he again entered the singles event and reached the final of the All-Comers tournament. After a win over A.W. Nicholson in the first round, a bye in the second, a win over F.W. Porter in the third round he reached the quarterfinal in which he defeated C.G. Hamilton in a five-set match. In the semifinal he won against future Wimbledon champion Herbert Lawford but lost the All-Comers final in straight sets to Frank Hadow who would defeat Spencer Gore in the Challenge round to win the title. His last Wimbledon appearance was in 1879 when he reached the second round, after a first-round victory over F.W. Porter, in which he lost to eventual champion John Hartley. Erskine won the first major men's doubles tennis tournament, the Oxford University Men's Doubles Championship, in May 1879 partnering Herbert Lawford. This event was a precursor to the Wimbledon men's doubles championship, introduced in 1884, and was played over the best of seven sets ending in a score of 4–6, 6–4, 6–5, 6–2, 3–6, 5–6, 7–5.
Early in 1877, on 17th May he took part in a public demonstration game at the Skating Rink in Portsdown road, Maida Vale, London. In his memories, Sir Henry John Stedman Cotton said that Erskine was probably the best lawn tennis player in England, though never winning a championship. It seems his tennis career came to an abrupt end. After 1881. Later in his life he became interested in politics. He died during a holiday in Wales. Forgotten by the tennis public.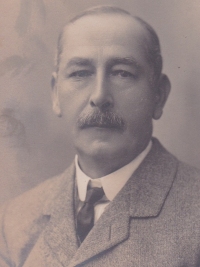 Lestoq Robert Erskine
11 . Henry Cecil Soden
Soden only played at the first championships, never to be seen again in any tournament afterwards. He was born 13 February 1848 at Clapham, Surrey. He attended Brighton School, East Sussex. His older brother, Frederick Brewer became a keen cricketer who played for Surrey. He died in 1877 before the Wimbledon Championships. A solicitor by profession he moved with his wife to Cape Colony, South Africa, then to Melbourne, Australia. The family settled in the suburb of Fitzroy in Melbourne, where Henry played for the Fitzroy Cricket Club. He died in 1921.
12 . J. Lambert
Nothing much is known of this player. He was the first player in Wimbledon history to retire in a match. He only played one further tournament we know so far, Edgbaston 1881. There he won two matches before losing in the Quarter finals.
13 . Bayly Nash Akroyd
Akroyd was born in Streatham, Surrey on 27th April 1850. He gained his early education at Radley College. Wimbledon 1877 is the first known tournament he played in, losing in the second round.  In 1886 he was runner up to John Moyer Heathcote at the amateur championships for the `Silver racquet in Real tennis. He is more known as a cricketer. He played for Surrey between 1872 and 1879. He was employed at the London Stock exchange.He died at Marylebone, London on 24 November 1926. His brother Swainson also played first-class cricket.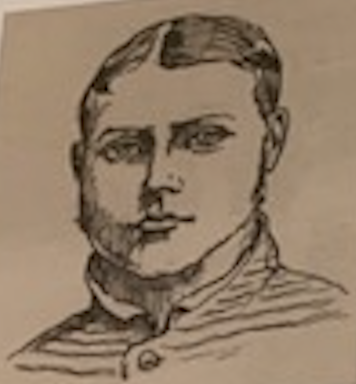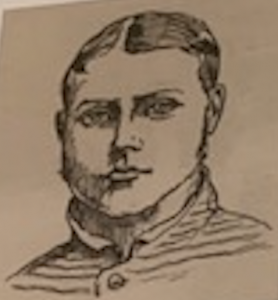 Bayly Nash Akroyd